Tramping around the South Island of New Zealand this month has given me plenty of time to reflect, and recover both body and mind allowing me to revisit what makes me tick. Surprise, surprise food was a persistent thought. From foraging wild ingredients, through to creating new dishes & fusing culinary experiences acquired during my travels.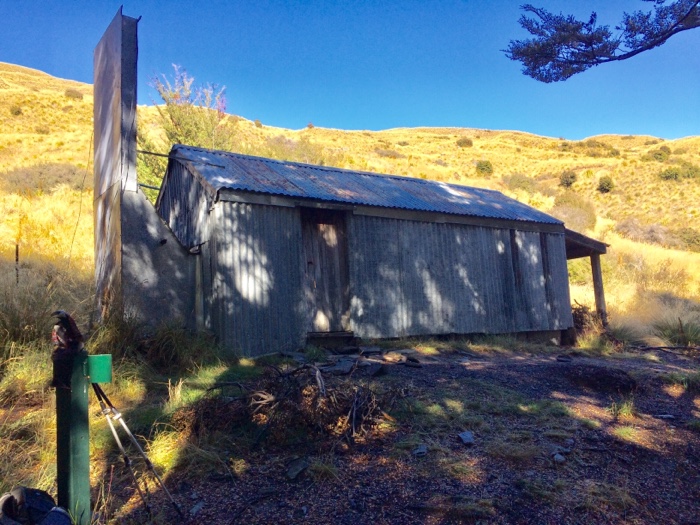 When hiking long days, knowing that you have some key ingredients to elevate customary bland camping dishes is important for morale. Even when traveling 'light' there is always space for a few must have items including: olive oil, ground black pepper, sea salt, chilli flakes and last but not least garlic! Items that can help complete a fine dining dish and when on the trail elevate basic food stuffs to another level.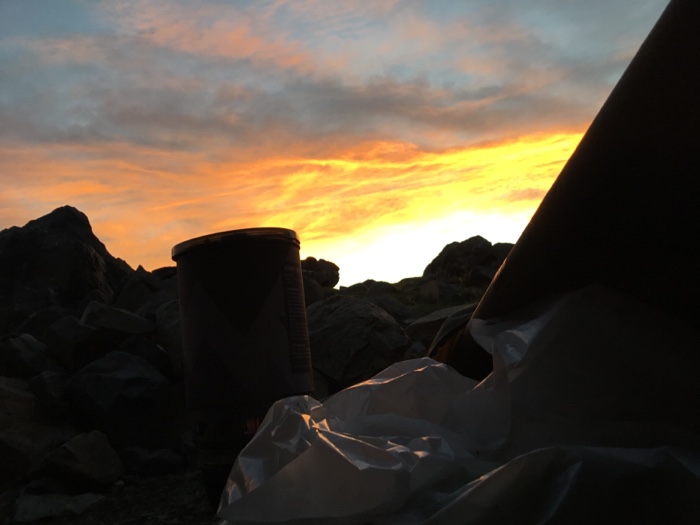 After an amazing day this week preparing a sautéed garlic bean one-pot wonder with one hand and swatting sand flies with the other, I started to think about my first meal back home and what it might be and that idyllic culinary favourite came to mind – wild garlic. It is an ingredient that, when in season, grows in abundance, attracted to moist soil and shady woodland environment and more recently farmers markets and trendy delis too.
I am a fan and like my desire to educate people to the merits and versatility of beetroot, wild garlic comes a close second! When in season I take fresh pickings from my favourite patch and it makes a daily appearance in some form to add flavour, colour and nutrition to the plate for a few precious weeks.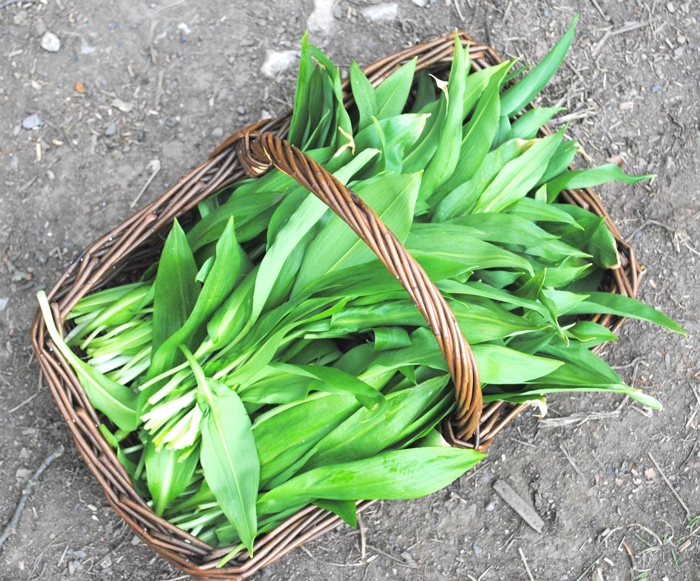 Unlike regular garlic, wild garlic is mostly used for its leaves, although later in the season the white flowers can be used to decorate spring salads or make a standout tempura nibble. The leaves can be stirred into risottos or omelettes, added to soups or used in sauces to accompany meat and fish.
The leaves can be either cooked or eaten raw (I would recommend blanching if using the stems as eating too much isn't pleasant), much like spinach and can be combined if you want a lighter garlic flavour. As with all vegetables, choose wild garlic with bright, fresh leaves and avoid specimens that have wilted or been coated in rookery lime.
A very simple recipe to share to get you started if wild garlic is new to you is wild garlic pesto, which is an absolute winner. This can be used as a more pungent dip and works really well with pasta and risotto much like the leaves. It can also be used as a substitute for garlic in other dishes.
Wild garlic pesto
Ingredients
1 large bunch wild garlic, stalks removed leaves washed
1 large bunch baby spinach, washed
60 g pine nuts, roasted
60g Parmesan, shaven
150ml olive oil
Squeeze of lemon
Salt and pepper to taste
Method
1. Blend leaves, pine nuts and Parmesan in a food processor until a smooth paste and then drizzle in olive oil and blitz until blended. Season with salt and pepper.
2. Add to pasta, risotto, mashed potatoes and dips
3. This year why not get a little more experimental?