As the climate crisis escalates…
The young are fearlessly taking a stand for the future and the preservation of life on earth whilst at the same time educating the older generations. It is clear that the problems we face on the climate crisis will require both systematic and societal change. Conversation on this subject around the family dining room table over largely vegetarian meals has prompted me to reflect and I wanted to report back on what steps I am taking on climate change mitigation.
As I continue to better understand the needs of the green agenda, the clearer it becomes that it is a hugely complex and daunting problem. It might be why there is so much governmental and societal burying of heads in the sand. But we cannot delay, and while The Full Spoon is a very small player, it hasn't stopped us from being in action.
Travel and food miles
 We are already doing what we can around travel, initially offsetting our carbon emissions on our longer distance foodie missions and closer to home reducing unnecessary journeys by car or van.
Located where we are in the culinary rich Chew Valley does make buying local produce easier than for many, with much of our meats, vegetables and cheeses coming from award winner producers all within a 15-mile radius.
Utilities and consumables
I was brought up to be frugal and respectful of our natural resources and this has influenced the way we use energy, water and food in the kitchen. Our electricity is green and we have moved to induction to minimise our cooking on gas (Despite this we are making rapid progress and performing efficiently!) and year on year our electricity and gas usage has reduced.
I would love to say no to plastic, and where we can we do. Our suppliers are reducing their use of plastics and any non-reusable plastic is recycled. We will continue to put pressure on ourselves and our suppliers to eliminate the use of plastic.
Our food, it's sourcing and waste
It is around our food sourcing, kitchen discipline and creative menus that we can be kind to the environment and have most impact.
As a team, we think that food tastes best when it's in season and so we do encourage our customers to create their menu to celebrate in line with the natural rhythms of the year. This starts with our sourcing of exceptional ingredients from local suppliers who specialise in fresh, seasonal, organic, vegetables from The Community Farm, free range and organic meats from The Meatbox and wild produce from our local gamekeeper and fishermen.
We've been increasing the number of plant-based dishes on our menu and it couldn't make us happier to see that you're loving them too. We let the ingredients do the talking and that means that our food tastes good, does you good, is affordable and kind to the planet. Our focus is always on flavour, and these dishes are made to be tasty, not to be 'vegan' or 'vegetarian'. We like the idea that the meat could be the side dish with plant-based dishes taking the centre stage.
We are not saying no to meat and fish and it has its place, but we ensure that the focus is on quality not quantity.
We've become increasingly fanatical about food waste too. As both a consumer and caterer, we are always looking to use everything 'nose to tail' or 'root to flower' and do so when we have the luxury of receiving a whole carcass. This has led to innovative and delicious new snacks and dishes from smoked trout skin scratchings to venison liver pancakes, pickled ransom root to tempura wild garlic flowers. Bristol chef Tom Hunt is a great source of inspiration when you want ideas at home to create from waste.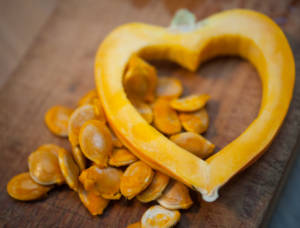 We love putting on extravagant wedding feasts but balance this with a healthy respect to the environment, welfare and so will say no to requests to out of season ingredients or for produce that is neither good for the environment nor the animal. This has resulted in our losing business, but more often than not, a little sharing as to 'why' leads to understanding and agreement to try something similar as an appropriate substitute.
Another positive is the current trend for family style service with sharing platters which more often than not results in less waste with those with larger appetites having their fill (and not going hungry!), while those who are less hungry are able to take just what they want. And when there is food left at the end of a meal, it is reused, redistributed and recycled in a way that is safe and valued. What is not fit for human or animal consumption is sent to an anaerobic digestion facility.
There is more to do and by acting now and talking about the part we can play in making a difference, we create a base on which we can build.